This area is only accessible to players who have the Realm of Magic game pack installed.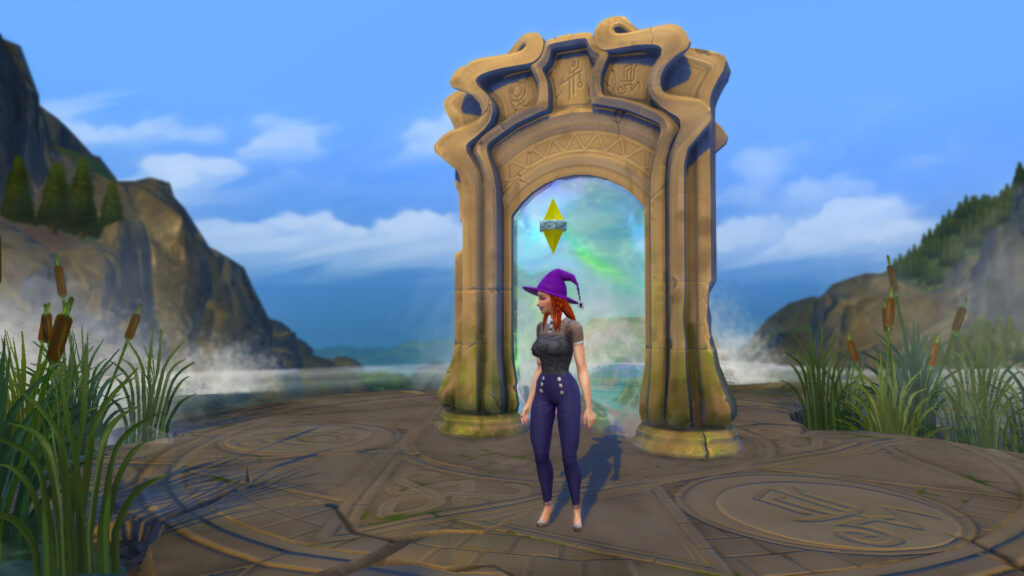 Enter the portal to travel to The Magic Realm! If your Sim is a spellcaster, they can also reach The Magic Realm using the Glimmerstone in their inventory or by transportalating there after learning the Homewardial spell.
The Magic HQ lot is uneditable; however, you can make it editable by using the bb.enablefreebuild cheat.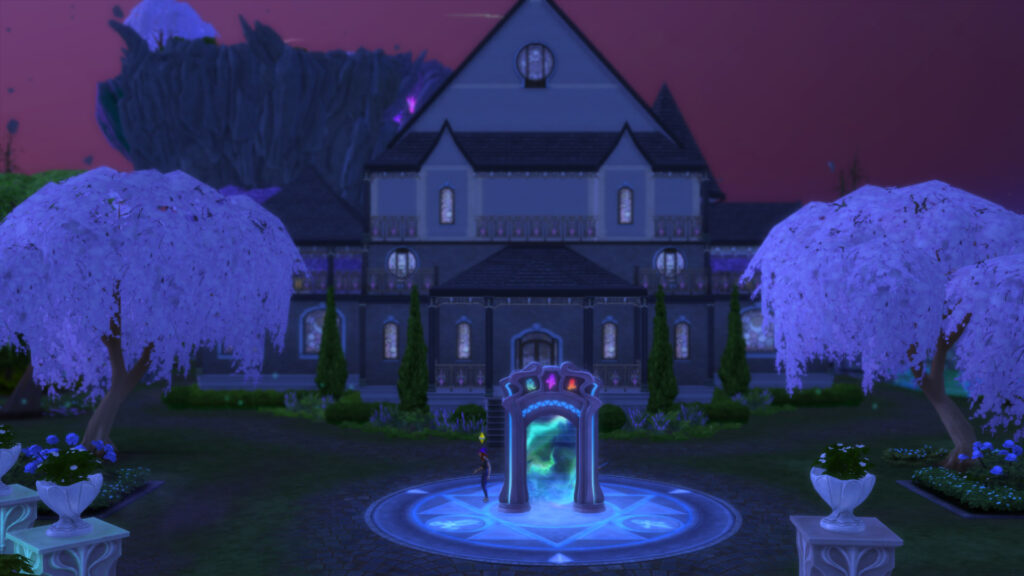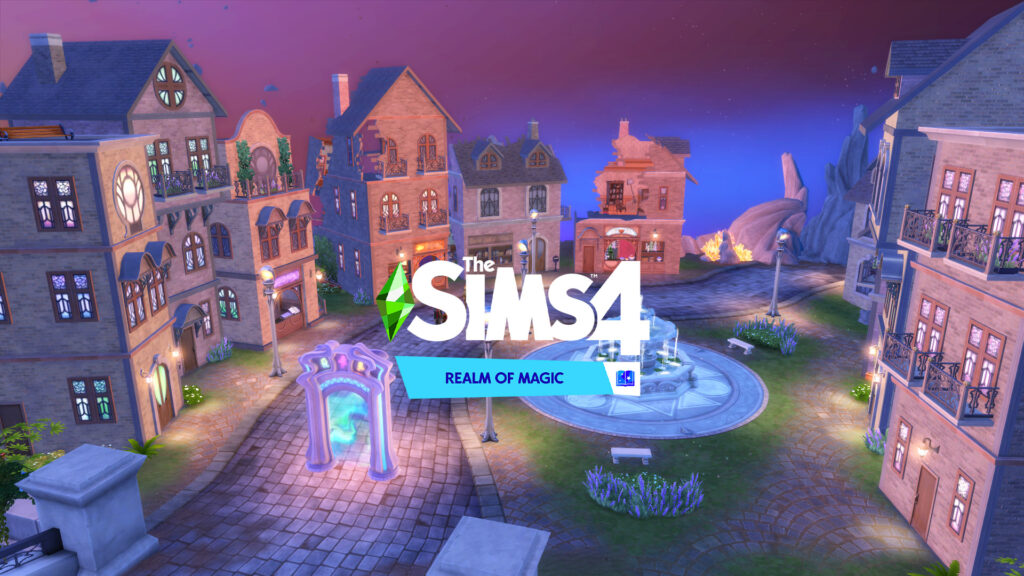 THE DEEP WOODS – OUTDOOR RETREAT – HERMIT