The Sims 4 Holiday Celebration Pack
Celebrate the holidays and add festive content to your Sims' homes! Decorate with holiday themed décor, dress up in traditional, formal or fun attire, and celebrate with festive objects!
Features:
• Dress in Holiday Attire
• Decorate with Themed Decorations
• Celebrate with Festive Objects
There are 8 new items :
Papercraft Ceiling Decor
Mason Jar Holiday Decor
Glass, Wax and Wood
Log Display LV-426
Festive Ceiling Light
Faux Fireplace Facades
Picnic Table and Bench with Cushions
Handcrafted Holiday Etchings
Holiday Celebration Pack item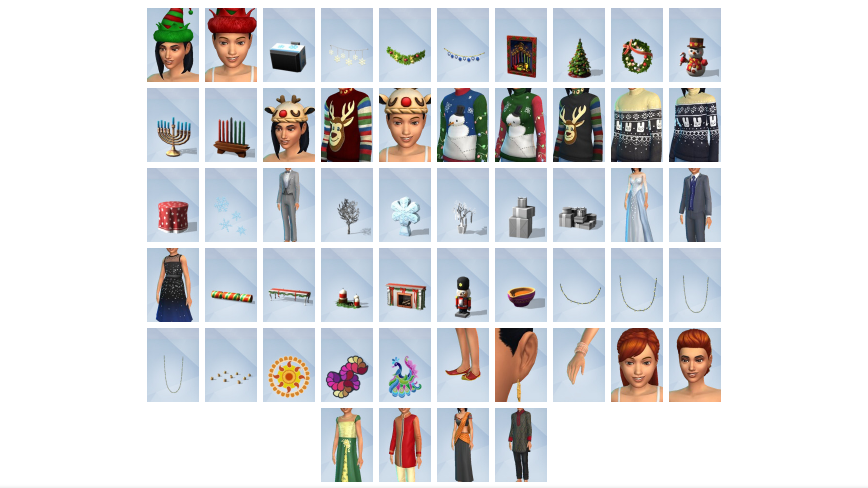 How do you celebrate holidays in Sims 4?
Go to the "Holiday decorations" tab, select decorations and place them inside your home. Party spirit – use interactions related to partying. Make resolutions – click on your Sim and choose the option to make a resolution.